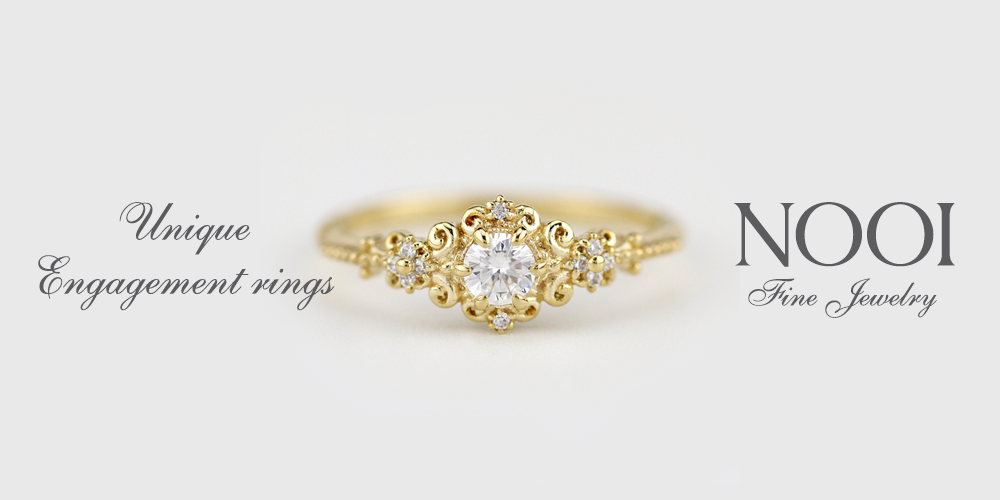 Where can we buy a designer diamond engagement ring?
Carved with great expertise and skills, diamond rings are popular in every culture today. A symbolic representation of mutual commitment and everlasting love, the classic and timeless center gem is ever so durable and lasting. With the motto to choose a style that suits your partner's choices, diamonds become the most important aspect accounting for the D-day. Several factors make it a good option compared to gold because it is fabricated with genuine diamonds and natural gemstone. 
NOOI JEWELRY- Your one-stop shop for a designer diamond engagement ring 
Your visit to NOOI JEWELRY signifies the idea to dwell on the philosophy of making high-quality jewelry pieces crafted with expertise and unparalleled craftsmanship, manifesting a great skill set. With the graph of the craft set high standards, the making process is highly controlled by jewelers with more than 30 years of industry experience. 
Bespoke diamond engagement ring choices
An amalgamation of blissful choices portrayed through a single picture, diamond, according to the Ancient Greek Mythology, has been believed to be associated with Cupid, the god of love who had his arrow encrusted with diamonds and that his magic arrow could bring people together. The masses have sought a termed indestructible and invincible popular diamond and its varied jewel pieces, especially engagement and wedding ring choices. We at Nooi usher in very different diamond engagement ring choices and experiences for making your D-day a remembrance for life. Let's hop in those choices!
Princess cut aquamarine engagement rings
The princess cut aquamarine engagement rings feature a beautiful cut with the material having excellent resistance to scratches and abrasions. The very unique and vintage engagement ring makes a good choice for daily wear jewelry. Featuring princess cuts, these tend to be much more affordable than those rings comprising round cut diamonds of the same carat weight. Aquamarine is a hard gemstone being durable enough to absorb the daily wear and tear quite easily. 
Round Cluster engagement ring
What they feature is their unique ability to look big with small stones. Guaranteeing a great value proposition to the user, round cluster engagement rings are the right answer if you are in search of a unique engagement ring with a one-of-a-kind look that isn't too pricey to vouch for. Very splendidly grouping together diamonds in clusters, these appear bigger, bolder, and much more attractive than a single stone diamond engagement ring. 
Art Deco Vintage diamond engagement ring
The very sizzling art deco vintage diamond engagement rings are a stunning piece of jewelry to add to your collection. Flamboyant as they appear to be, a great bargain, and an ethical choice makes them a highly recommendable option for the D-day. The very antique style edges a deep historical reminiscence paying a profound sense of honor and reverence to the extremely inspirational Victorian, Edwardian, or Art Deco time periods. 
Perfect for her and for him
Experienced jewelers handpick every stone before setting. Sitting as the centerpiece of your ring, your choice of contemporary style, and a strong preference for attaining a glamorous aura, at Nooi, you find exemplary world-class jewelry for your collections, exhibiting the exquisite transformation of raw design ideas to fine jewelry pieces. Perfect for gifts for her and him, it's that same experience of 30 years in making that brings into the picture the grandest gestures portrayed through utmost appearance and great practicality. Gift it with perfection!